Benefit from High Quality Care and Convenience, Reduced Emergency Department, Urgent Care and Physician Visits
Amalgamated Medical Care Management is always looking for new ways to deliver better patient care, while reducing health care costs. Through Nurse2DOConnect, the first integrated nurse helpline and telemedicine program, you gain both. This innovative, next generation platform facilitates a high level of care and convenience, while reducing unnecessary Emergency Department (ED) and Urgent Care (UC) visits.
30%
Twenty one percent of healthcare executives consider telemedicine a top strategic priority, and

30%

say it is a high priority?
(Source: www.americawell.com)
Telehealth increases a patient's access to doctors and nurses through video and phone consults, remote monitoring, and other electronic communication.
(Source: www.purdueglobal.edu)
65%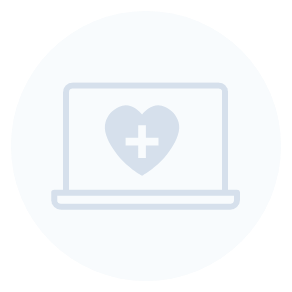 Sixty five percent

of patients are willing to use telemedicine for a virtual visit with their primary care physicians?
(Source: www.americawell.com)
50MILLION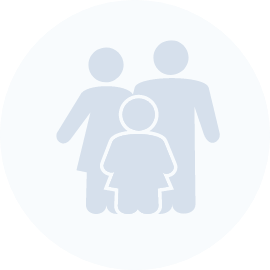 Approximately

50 million Americans

are willing to switch primary care providers just to access virtual visit options?
(Source: www.americawell.com)
With the increased use of telehealth services,

"experts predict they could lead to a long-lasting change for employers and employees?"
(Source: www.plansponsor.com)
75%
An estimated

75%

of all doctors, ED and UC visits are either unnecessary or pose a risk for the patient.
(Source: www.healthx.com)

Amalgamated Medical Care Management's Nurse2DOConnect Offers Easy to Use Features:
Individuals with a non-emergency medical problem or question simply call into a dedicated toll free line staffed by experienced Registered Nurses (RNs), all based in the United States. If a member has a medical emergency, we encourage them to proceed to the nearest emergency center.
The nurse conducts a virtual intake recording all contact information and symptoms/reason for the call.
Able to receive calls in over 50 languages including Spanish, German and French. Available in all 50 states, District of Columbia and Puerto Rico.
The nurse updates the patient's Electronic Health Record (EHR), along with all symptoms and triages the call.
The nurse assists the patient directly or transitions the call through the Nurse2DOConnect platform to the next level of medical support – either to a physician for a telemedicine call, health advocate or behavioral health professional.
If the intake call is transitioned to a physician based on the member's need, the physician will recommend a treatment plan. This may include a prescription to the member's pharmacy of their choice.
Benefits:
Individuals gain direct access to experienced RNs with an average of 20 years clinical experience across multiple disciplines.
No waiting times to schedule physician appointments, Nurse2DOConnect provides 24/7 virtual access across the U.S. to all levels of healthcare.
With no member co-pays and coinsurance, the Nurse2DOConnect program produces a significant savings versus ED and Urgent Care visits.
The Nurse2DOConnect platform features a user-friendly dashboard and is accessible from any device – a PC, laptop, tablet or smart phone.
Improves continuum of care by providing the member's Primary Care Physician with a copy of the encounter.

About Amalgamated Medical Care Management
Amalgamated Medical Care Management, a member of the Amalgamated Family of Companies, is a premier national leading resource for a comprehensive suite of high quality care management services including Utilization Management, Case Management, Nurse Helpline/Health Information and an Independent Review Organization. The company also offers other vital services ranging from Disease Management, Disability Management, Readmission Management, and Maternity Management, Medical Claims Review and Network Referrals.
The company serves a wide range of clients, including hospitals, physicians, healthcare plan sponsors (e.g., unions, trust funds, businesses, employer assistance plans (EAPs), ERISA funds), colleges, managed care companies, health plans, other care management firms, and government agencies.
Amalgamated Medical Care Management is accredited to URAC standards across core service areas, including: Utilization Management, Case Management, Nurse Helpline/Health Information and Independent Review Organization. Additionally, Amalgamated Medical Care Management has achieved Telemedicine accreditation from the Clear Health Quality Institute and is a full member of the National Association of Independent Review Organizations (NAIRO).